O'YA wins ISO20121 Events Sustainable Management System Certification
The OLILY EXHIBITION GROUP boasts thousands of practical exhibitions events and has fully implemented the ecological concept of US and European green exhibition experience. O'YA INTEGRATED MARKETING SOLUTION has all along adhered to the corporate tenet of actively engaging the corporate responsibility of protecting the environment. It has set up a one-stop model of providing product service from space design to setting up composite material factory and introducing green ecological exhibition materials. Since 2016 it has become a special installation supplier of TAITRA, Taiwan External Trade Development Council and accelerated expansion of green exhibitions and implementation of relevant activities.
Thanks to introduction of the operation flow for the entire year, O'YA INTEGRATED MARKETING SOLUTION has successfully passed auditing and won ISO20121 Events Sustainable Management System Certification and jointly perpetrated the sustainable exhibition industry.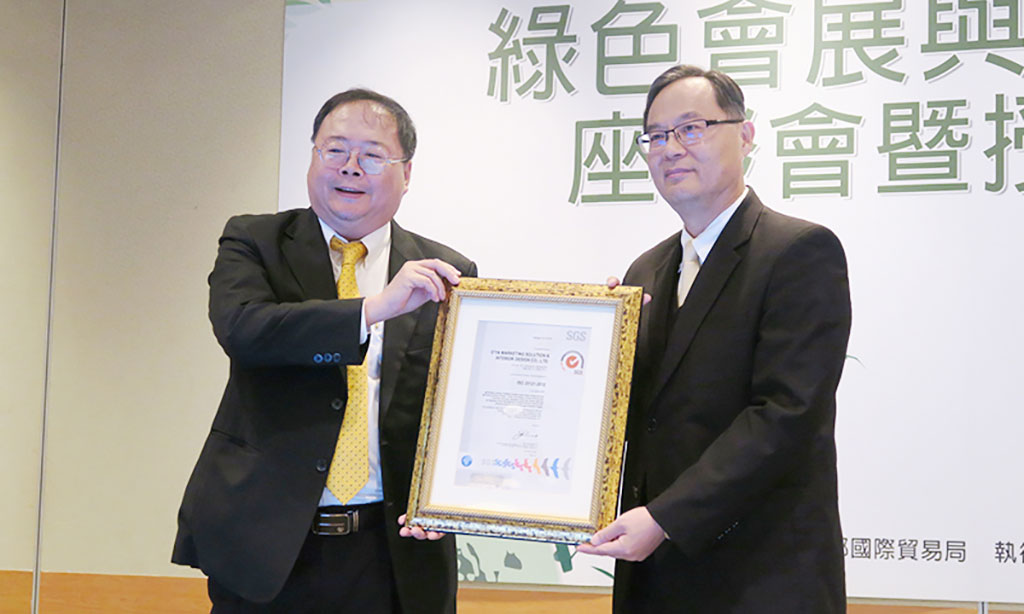 O'YA INTEGRATED MARKETING SOLUTION undertakes to adhere to the sustainable development statement and principle, and the ISO20121 requirements for events sustainable management system in exhibition design, commercial space design and integrated marketing events as the basis for sustainable development of business service. On basis of tolerance, integrity, transparency, sustainable management responsibility and passing on experience and striving to seek maximum benefit for events sustainable development socially, ecologically and economically. Furthermore, O'YA INTEGRATED MARKETING SOLUTION will continue to check events flow in accordance with international certification standards and safety management SOP, and invite customers and cooperative partners to jointly implement sustainable development and optimize the exhibition service.
---
▼Do you like our exhibitions introduction? Click 'Like' to join the [FB Fan Group].
▼The most complete exhibition information can be found in the [OLILYBlog].
▼For any exhibition design, event planning or commercial space design needs, please contact us through [Inquiry]. Our professional team will be here to serve you!